castelo 16ª Bienal de Cerveira . 2011




public actions
series of three public actions held during 16th Cerveira Biennial, Portugal . 2011.
The series of actions refer to Experience #2 from Brazilian artist Flavio de Carvalho, were held during Cerveira Biennial and are an ongoing process since 2010. The devices for the actions are small rolls of written (printed) papers. The group experiences tell about inter-subjective experience, which, in this case, naturally turn into a mechanism for intercultural exchange, when writings collected abroad are put in series that, collectively, are passed from hand to hand. The long roll of paper, though, finally makes its content unreadable to its complete extent. In exchange for the effort or trying to read the local histories printed along the small but long stripes of paper, the participants get to exchange experiences, touches, eye-catches and time between themselves.
The written papers device were, at the same occasion, organized as sculptures (The castle of crossed destinies – Foundation Cerveira Biennial Collection), which were shown during exhibition locally, and later developed and showed at group exhibition Novíssimos IBEU.
fórum 16ª Bienal de Cerveira . 2011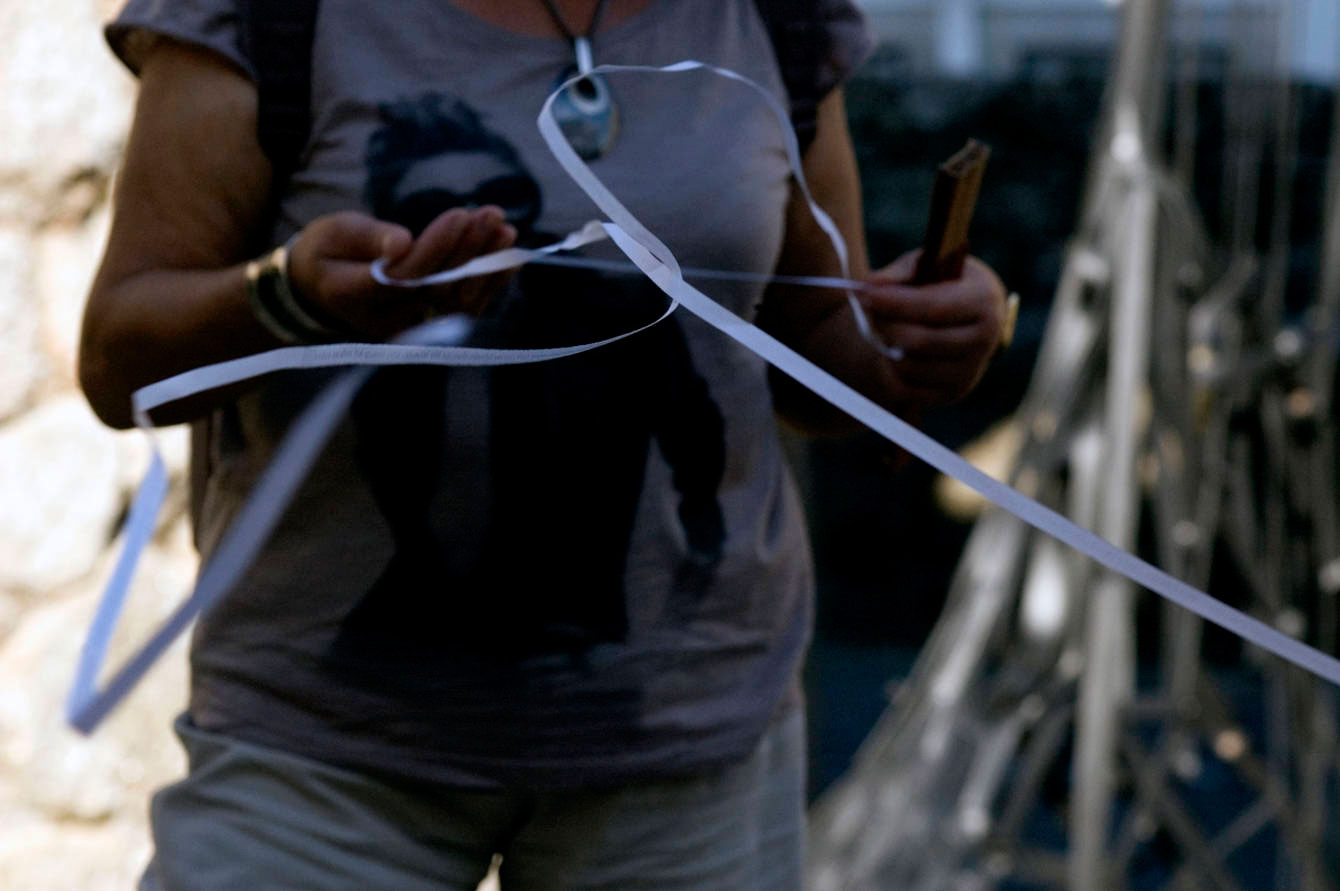 parque 16ª Bienal de Cerveira . 2011